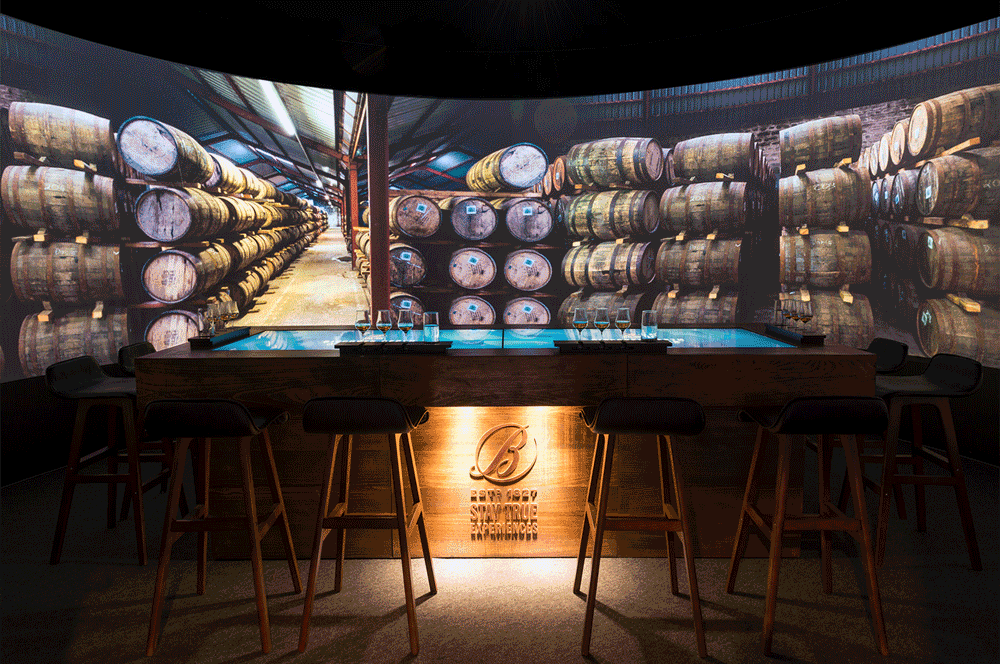 Working in partnership with photographer Holliday Kedik, we captured locations that are significant to Ballantine's – from the wind rustling through the trees at Edinburgh castle, to the dark, damp store houses where the casks are matured. These were used for the 360° projections which changed at key moments throughout the tasting.
Props were used to keep the experience tactile as well as digital. The table would display the next chapter of the story when props were put down, and the tasting notes would appear around each bottle placed. It was also interactive for the guests, who could flick through images, stories, create their own tasting notes and more.
Every aspect was meticulously considered, sourced and designed – from the props that decorated the room, to the custom built glass holder and toolkit for the Ambassadors.