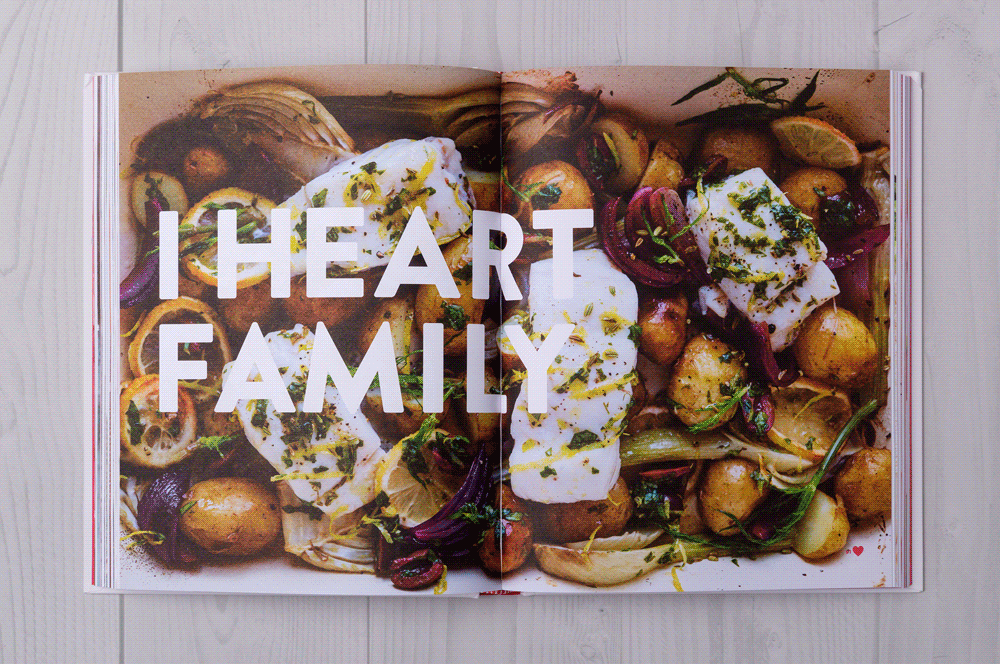 The book was divided into 5 chapters – from breakfast to date night. Each chapter has it's own mouth-watering title spread, for easy navigation and to add pace, as well as an introduction and contents page. Running throughout the book is a specially selected Pantone, which is a nod to BHF's branding.
Working closely with photographer David Loftus, a rich, mouth-watering feel was created for the photography which reflects the book's ethos: healthy food doesn't need to be lacking in flavour.
Peppered throughout the book are double-page spreads with the top 5 rules of eating heart-healthy (e.g. "Less salt. More Flavour."), annotated photography explaining why the recipes are good for you, as well as interviews with people affected by heart disease. This helps to create an information-heavy book that does not feel like an undertaking or intimidate anyone new to healthy-eating.